There are several ways to keep track of your Lessonpal earnings and payouts. First, you can visit your teacher dashboard on our website and click on the View earnings button. Alternatively, you can click on the Earnings link on the app bar of your Lessonpal teacher account.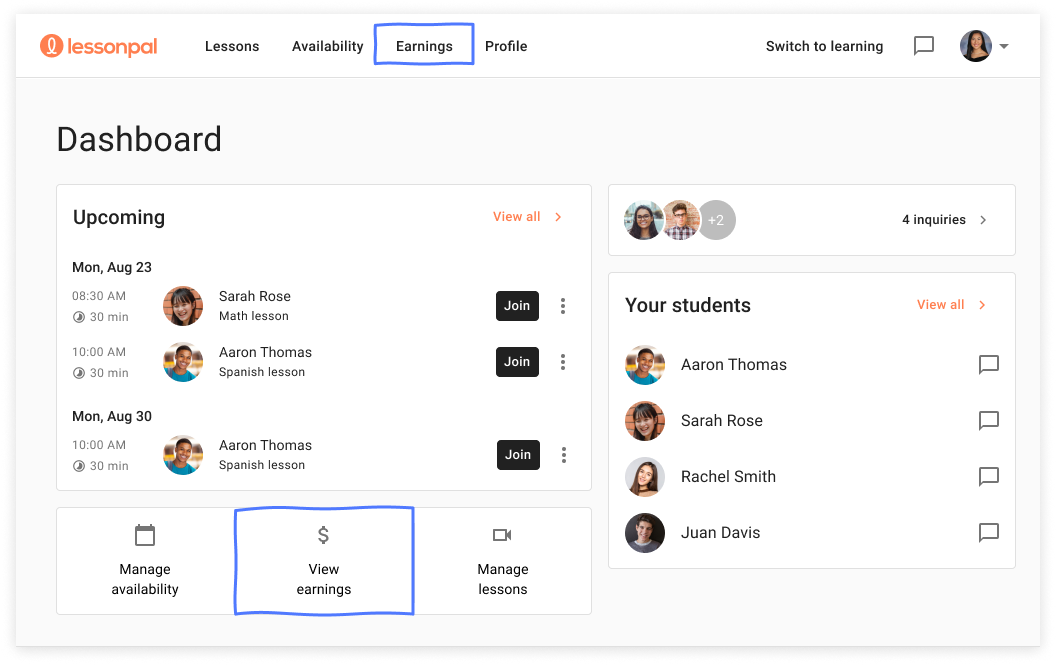 In the Earnings and payouts section, you can view how much you have made.
On mobile, select the collapsible menu on the top left corner of the screen and select Earnings. From there, you can view your earnings and payouts.