To block times on your calendar, click on the Availability link in the app bar or select the teacher dashboard's Manage availability button.
Additionally, you can select Profile on the app bar of your Lessonpal teacher account. Then under your name and profile, click on the Manage availability button.
Next, on the bottom right-hand corner of the Availability screen under the Block calendar section, you can block certain dates and times out of your regular schedule. When you have entered your dates, select Add. Blocked out dates will be listed under Your blocked times.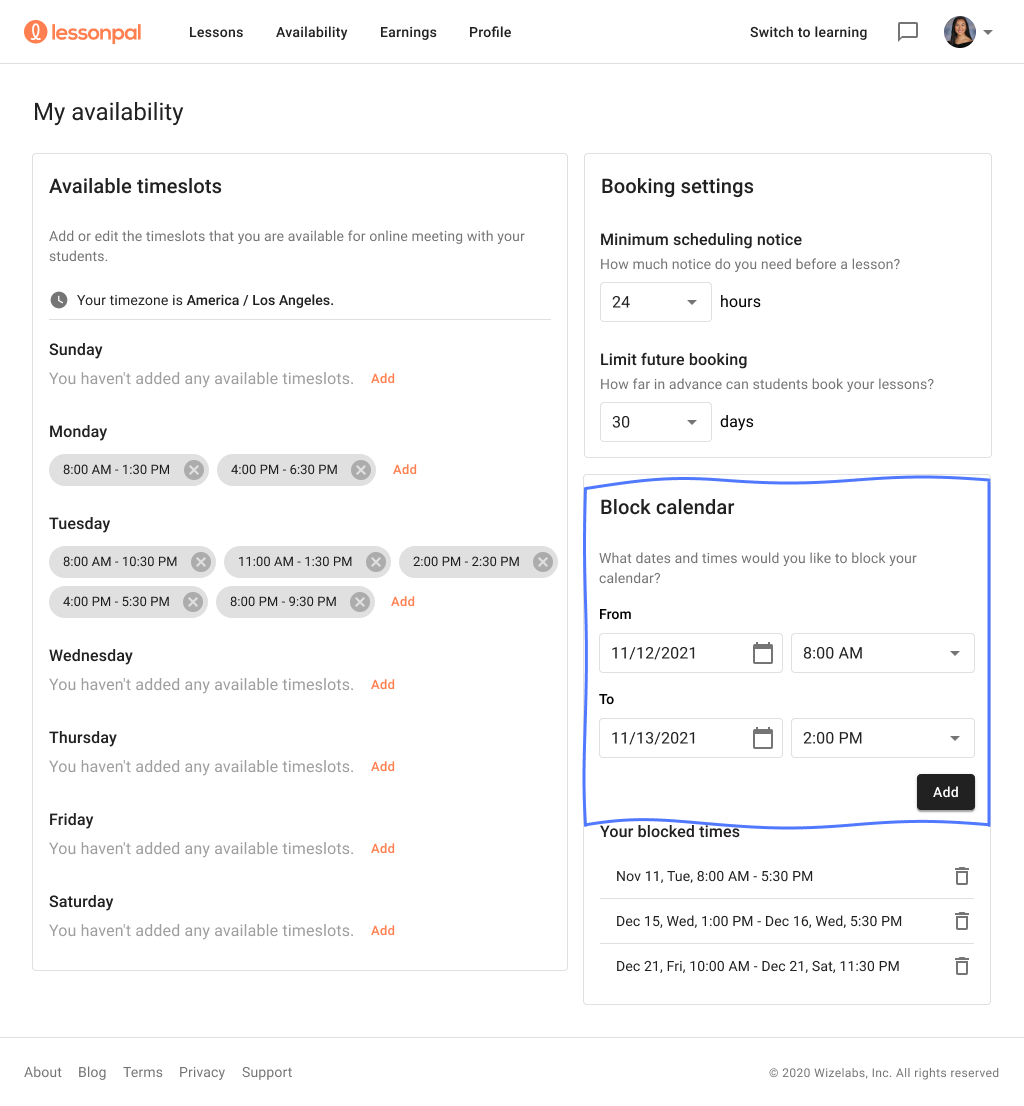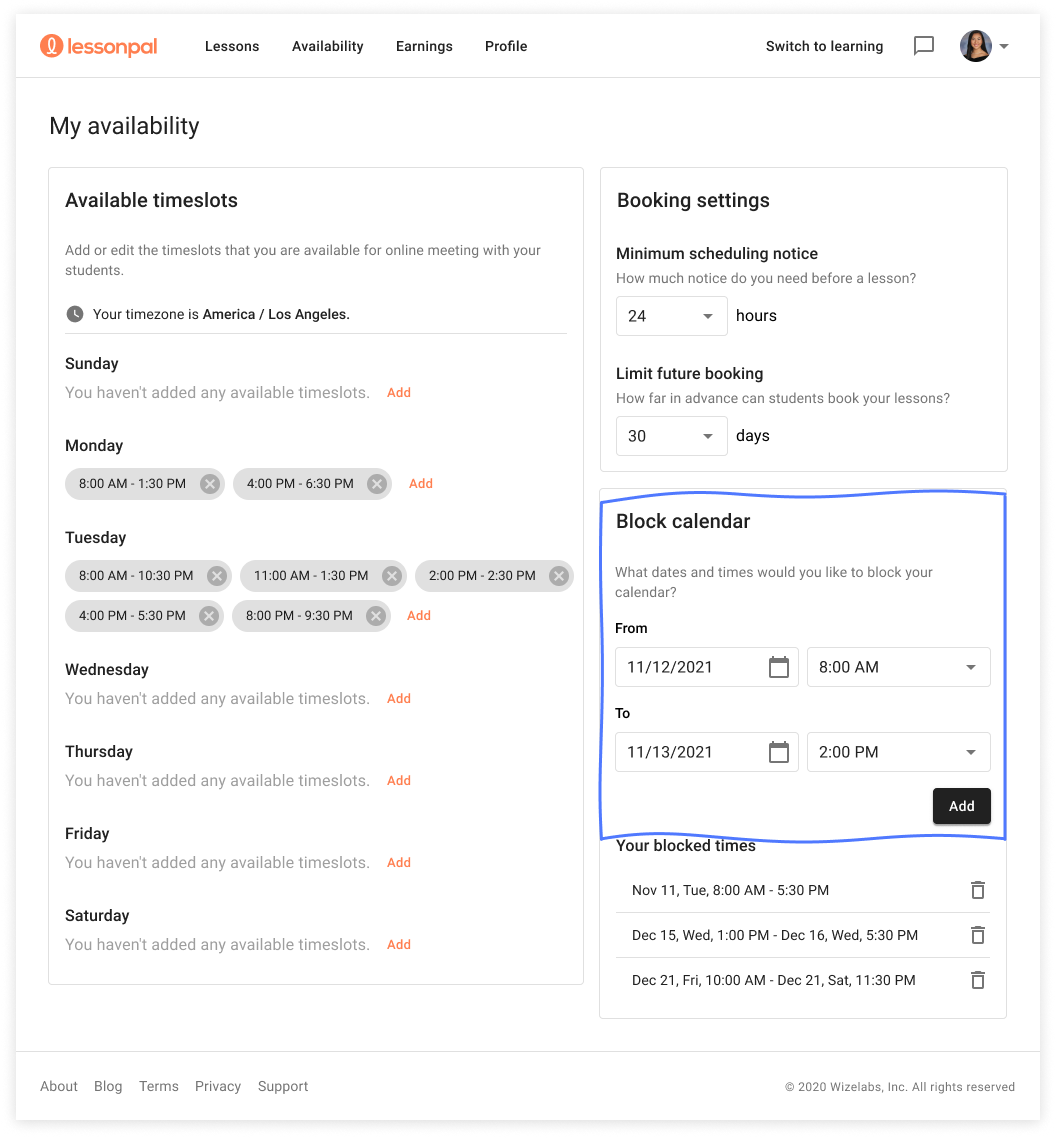 To delete a blocked time, select the trash can icon to the right of the respective time.
These are exceptions to your regular schedule.
On mobile, select the collapsible menu on the top left corner of the screen and select Availability. From this page, you can adjust Available timeslots, Booking settings, and Block calendar.